Benefactors of Red Rock State Park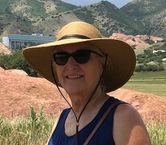 Allyson Holmes
Board Chair
Allyson retired following many years as an educator in various learning applications. She currently serves on the Coconino County Resource Advisory Committee, US Department of Agriculture. Allyson has a deep commitment to education in the outdoors and its vital role in forming well-rounded scientifically minded students. She is a volunteer teacher in the School Connections Program.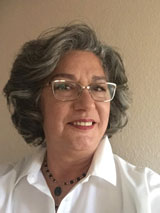 Luci Gaudreau
Vice Chair
Luci Gaudreau is a retired Massachusetts Elementary Teacher, Sedona Bookstore Owner, and Red Rock State Park Ranger Specialist who lives in Clarkdale. She enjoys choral music singing, hiking, and volunteering.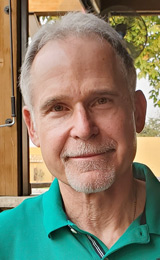 Joe Pokorski
Treasurer
Joe is a retired CPA who worked in Finance at Wisconsin Energy & Intel Corporation.  His wife Terry & he bought a home in Sedona in 2010 and spend ~50% of their time there.  They enjoy hiking, biking, jigsaw puzzles, cooking, traveling, and spoiling their dog, Lola.  Joe is also a volunteer and Treasurer of Friends of the Forest.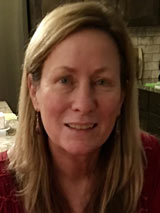 Michelle Wheatcraft
Secretary
I graduated from the University of Colorado with a BA (Colorado Springs) and MA (Denver) in English Literature. The majority of my work life was in the healthcare industry before retiring. Now I desire to do something different. I've always loved the outdoors, skiing, hiking, gardening and enjoying nature. I became a board member of the Benefactors of Red Rock State Park to continue helping the park in its mission to educate the community.
Melody Biley

I received a BS in accounting from San Francisco State University and an MBA from Golden Gate University. I worked for Hewlett Packard in Palo Alto, California for 33 years as a financial analyst and as the IRS Manager for the company for the last 7 years. I moved to Arizona in 2014 and joined Red Rock State Park as a volunteer. I enjoy hiking and traveling.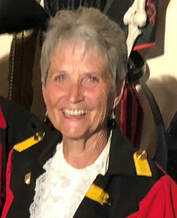 Ellie DeBo
Born in LaJolla CA. Dad was a Marine fighter pilot. Moved from one end of the country to the other every 2 years until high school. Lived in So Oregon. Ran and taught a pre-school /kindergarten for 30 yrs. until retirement in 2008. Moved to AZ in 2010. Volunteer at the Sedona International Film Festival, Sedona Arts Festival, assist with AARP tax prep for seniors, neighborhood Welcome Committee, Green Bag program for VV Food Share, member of the Verde Valley Archaeology Center, Volunteer at Slide Rock State Park, and teach with the School Connections Program at Red Rock State Park. Love to hike, Jeep, travel, raft, photography, and spending lots of time with kids and grandkids!
Fritz DeBo
Fritz is retired from his long career in education both as a classroom teacher and as an administrator. In addition to his Master's Degree in Education, Fritz completed a certificate in Administration. He enjoys working with the students, seeing their eyes light up, and hearing their excitement in learning new ideas. Fritz is a volunteer teacher in the School Connection Program and a naturalist hike leader at the Park, and also volunteers with the Sedona International Film Festival, Verde Valley Archeology Center, Toys for Tot's, Slide Rock State Park, and Tonto Natural Bridge State Park.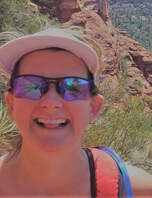 Andrea Christelle
Andrea Christelle has a Ph.D. in philosophy from Tulane University and has been nationally and locally recognized for philosophical programming and civic engagement. She is the founder of Sedona Philosophy, She also founded and for five years directed Philosophy in the Public Interest at Northern Arizona University. She currently serves on the boards of the Public Philosophy Journal, SOPHIA (Society of Philosophers in America), and Sedona XYZ. She has previously served on the boards of the League of Women Voters Greater Verde Valley, the Sedona International Film Festival, and the Verde Valley Forum.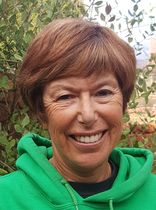 Angela LeFevre
Angela's Bachelor's Degree in Economics focused on International Relations. She has actively worked as a Supervisor in the Yavapai County Juvenile Probation program, and volunteers for the Arizona Kids Saves Program. Her activism includes several local agencies focused on natural resource protection. Angela was on the Board of Keep Sedona Beautiful, and in 2014 was elected to the Sedona City Council.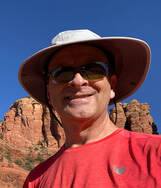 Rob Harrison
Rob Harrison earned two Bachelor of Science in Art from the University of Oregon. He previously owned and operated a small web development company. Rob is also a committed board member of Keep Sedona Beautiful, a non-profit organization dedicated to preserving the natural beauty of the Verde Valley. Furthermore, he contributed his expertise as a board member for two terms at the Saturday Market in Eugene, Oregon, a nationally renowned non-profit outdoor marketplace.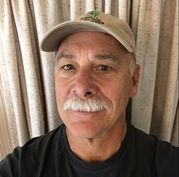 Scott Springett
Volunteer Liaison
Scott is retired from the City of San Diego where he dedicated his career to public service as a Fire Fighter and EMT. He joined the Benefactors in 2015, with a love for nature and a commitment to environmental education. Scott is a volunteer naturalist hike leader at the Park and is passionate about the School Connection Program.