Mission Statement
To help Red Rock State Park sustain and expand its role as ​a vital resource for Environmental and Cultural Education, as a model of riparian habitat preservation, and as a location for environmentally sensitive recreation.
The 286-acre nature preserve houses green meadows, juniper, manzanita, abundant wildlife, and perennial Oak Creek, creating a diverse landscape unlike any other. Let the striking red dirt, rock formations, and cliff facings inspire you, as it has done for generations.
The park offers a variety of special programs for school groups and private groups. Check with the Visitor Center for daily and weekly park events, including hikes and nature programs.

What's Happening? Group events & park activities calendar. Learn more

Bruce Babbitt Outdoor Classroom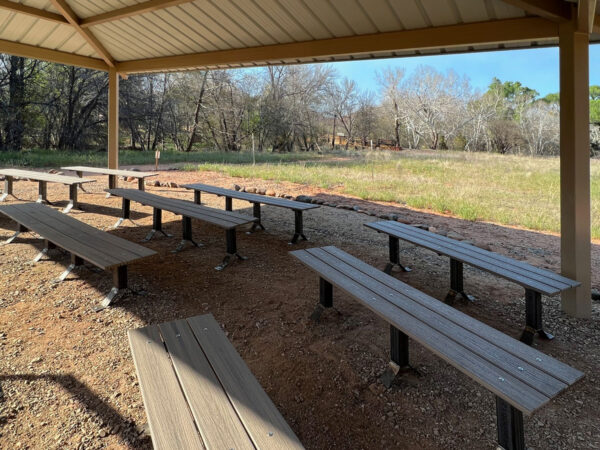 The Benefactors and employees of Red Rock State Park have completed the new Bruce Babbitt Outdoor Classroom. A dedication plaque will be forthcoming. Thank you to all who have donated funds and time to this much-needed project.
Benefactors' activities are 100% supported by your contributions. All tax-deductible donations you make will have a direct positive impact on our ability to enhance the educational programs and activities at Red Rock State Park.